Make more on every meal
By knowing your food & drink costs!
Insights that help restaurants spend smarter & earn more

With Parsly you'll get:
Complete Overview – Everything there is to know about what you're purchasing, from whom, how much, and at what cost!
Better Prices – Negotiate better supplier prices with easy access to precise purchase information.
Better Products – Find the perfect ingredients from suppliers that meet your expectations. 
Price Security – Never overpay and save big with automatic price monitoring and price alerts!
Higher Profits – With your costs in check, profits come naturally!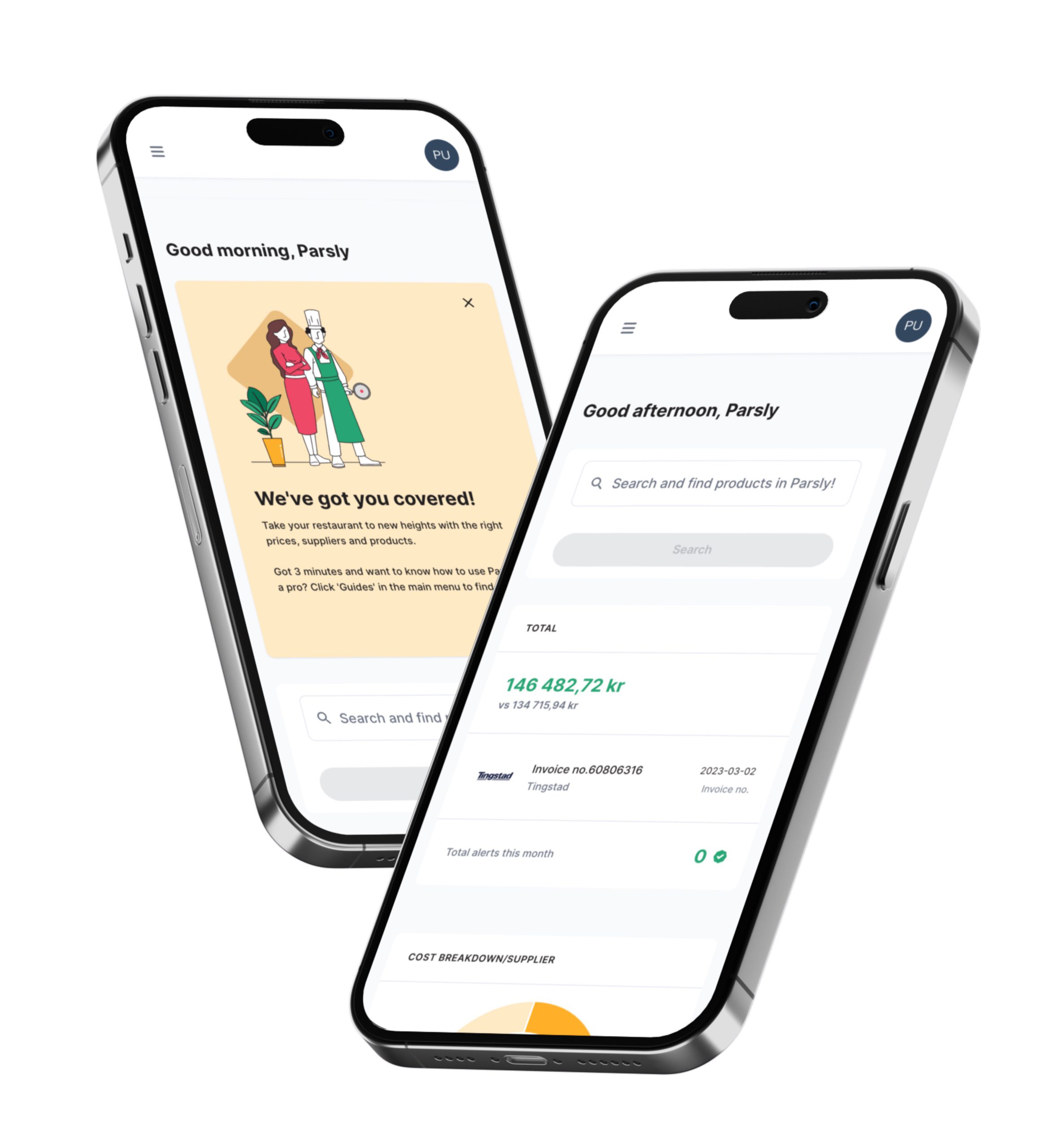 1. Register your restaurant(s) in under 10 minutes
2. Parsly collects your invoices for review
3. Get a complete overview and control over your food & drink costs – automatically & for free!
4. Start spending smarter and earning more, instantly!
With Parsly you know exactly what every steak, soda, and salad costs, so you can make better choices about what you order, where you order from, and what you charge.

More time
Stop wasting time on manual invoice processes – Parsly automates this for you!
More control
Get a firm grasp of everything you buy and price variations – right down to the individual product level!
More money
Uncover hidden savings and maximize profits with automatic price monitoring and alerts!
More insights
Get regular data-driven insights that drive profitability!
Questions?
How can all this be free? Does the tool require any training or technical integration? What happens with my classified information?
Find quick answers to your questions here!
Why Parsly?
We know from first-hand experience that running a restaurant is no walk in the park. Margins are tight and there's never quite enough time. That's why we built Parsly – the missing ingredient we would have loved back in the day.