8 June, 2023
Swedish restaurants hit by a double blow
The Swedish restaurant industry is in a deep crisis, with 86% more bankruptcies compared to the same time last year. Those who survived the pandemic are now grappling with soaring costs and guests with less to spend out than before. With the help of AI and machine learning, Parsly assists restaurants in taking control of their variable costs for increased profitability and greater resilience in difficult times.
Restaurant owners know best how to run their own business. But, due to outdated and analog processes, it is almost impossible for them to make informed and timely decisions about pricing and purchasing. Parsly's mission is to provide them with a continuous and updated view of what they purchase, from whom, at what price, and how often.
"When you know the exact cost of every steak, soda, and sallad, you can make more proactive decisions about purchases, contracts, and pricing," explains Leo Kia, CEO and founder of Parsly.

Leo Kia, Founder and CEO of Parsly
Everyone who runs a business knows that profit is the result of revenue minus costs – a seemingly simple equation. However, for restaurants, the cost of raw materials, which typically accounts for up to a third of the cost base, is anything but simple. Hundreds of products are ordered every week, from fruits to fish, with fluctuating prices from different suppliers.
Prices have always varied based on availability and season, but now, in a time of record high inflation, war, and decreased agricultural efficiency, it is harder than ever to get a clear picture of the true cost of every meal. Rising costs also make it difficult for many restaurants to maintain the same level of quality at a reasonable price.
"In times like these, restaurants without a purchasing department that manually monitors purchasing data and price developments, i.e. the majority of restaurants, do not have it easy. Without effective cost control, unfortunately, profit is the first thing to go," says Leo.
Shortly after Leo's family moved to Sweden from Iran, his father Hamid, a former civil engineer, opened his first restaurant in Uppsala in the 1980s. As a parent with small children who couldn't afford the requirement of retraining at a Swedish university, this was his only option. Even at that time, Leo recognized the demanding nature of restaurant life, with strenuous work and long hours.
After completing a master's degree in computer science from Uppsala University and several years in business development and company building, Leo looked at the restaurant industry with new eyes. What he saw was an extremely fragmented market with significant information asymmetries characterized by high costs and extensive operational inefficiency. This, coupled with his fathers hard work in mind, he founded Parsly in 2021 together with his friend Ramzi Ferchichi, the company's CTO.

Ramzi Ferchichi and Leo Kia, the founders behind Parsly
"Many of those who come to a new country, the restaurant industry is a way to start anew. But at present, it is harder than ever to run a restaurant. Today, my family wouldn't have the same opportunities to quickly enter the workforce and integrate into society as back then. For me, it is crucial to contribute to ensuring that the industry continues to fulfill this societal role, and this is also a major driving force for Parsly," Leo explains.
Parsly's platform is the first of its kind in Sweden. The goal is to help restaurants spend smarter and earn more through AI and data-driven purchasing insights. By eliminating much of the restaurant's manual administration, Parsly also saves a lot of time for its users.
"All these savings can be reinvested in improving food quality and service level, which, in turn, leads to more satisfied guests, higher turnover, and profit," explains Ramzi.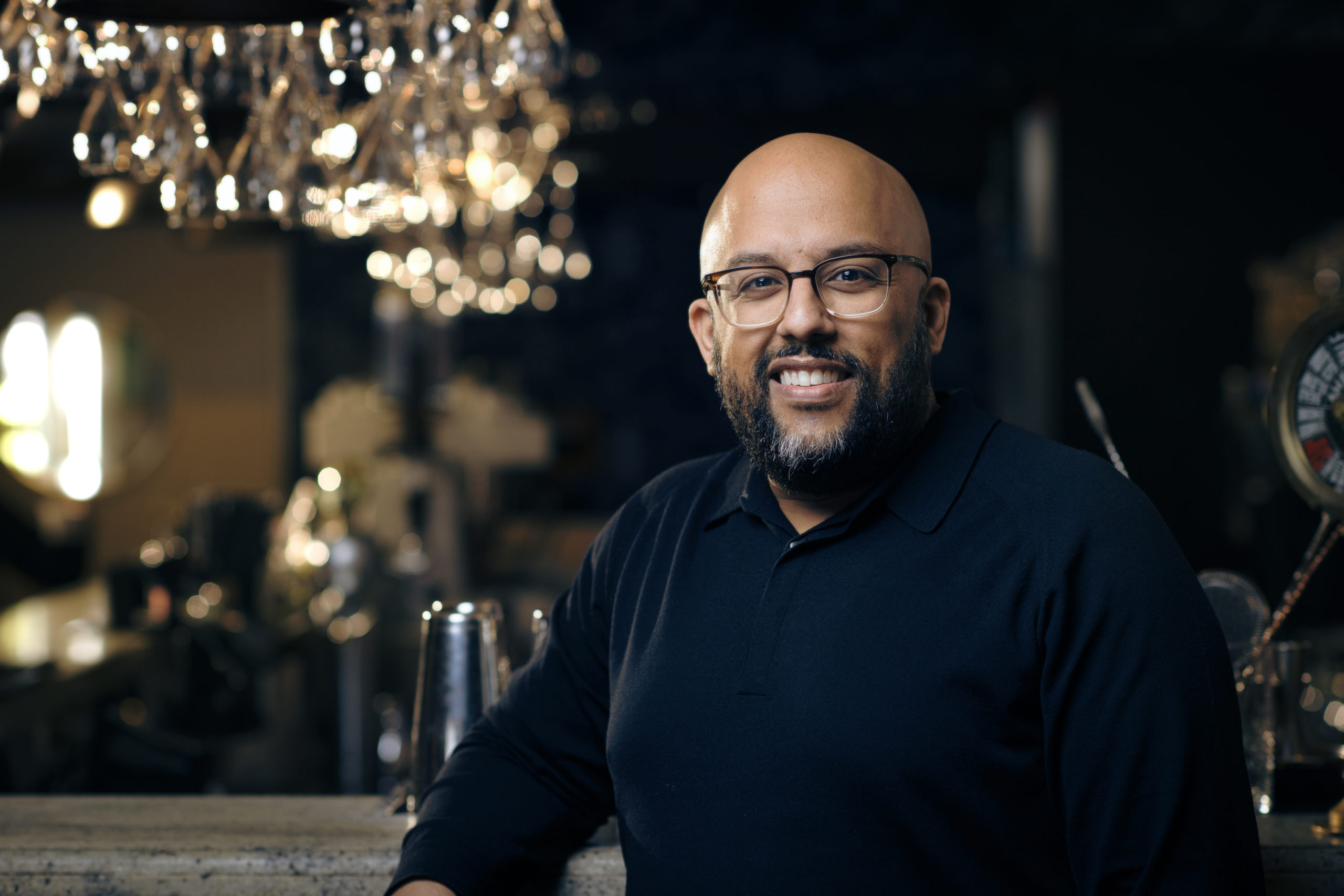 Ramzi Ferchichi, Medgrundare och CTO på Parsly 
Parsly analyzed the purchase data of three renowned Stockholm restaurants, revealing a substantial average price increase of 49% for their top ten products over the past year. Notably, one restaurant experienced a staggering 356% price difference for tomatoes between their lowest and highest prices. "Many small brooks make a strong river, and currently, price increases are far from small. They quickly accumulate into significant sums that greatly affect long-term profitability. And as all business owners know, every penny saved is a penny earned," emphasizes Leo.
In an interview with Tobias Wikberg, responsible for food and beverage at Hotel Rival, he compliments the ease of use of Parsly's platform. "It's so easy to understand! It's not 20 clicks to find the right thing, but one or two, and you're there! And if something increases too much in price, we can now act in time to protect the profit margin, for example, by replacing the product with something equivalent. We couldn't do that before Parsly."
Ettore Forastiero, purchasing and product manager at Meno Male's five restaurants in Stockholm, says he is 'very satisfied' with the service as he gains 'unparalleled insight' into Meno Male's inventory- and cost efficiency.
Furthermore, the service is free for restaurants. Instead, fees are charged to various market actors who benefit from Parsly's comprehensive price and purchasing data, by which they can optimize their operations. Essentially, the goal is to digitize analog and outdated processes to create added value, where everyone profits. 
"The number of restaurants going bankrupt is incredibly alarming. Every restaurant owner I know works harder than ever. We can't just stand by without doing something about it. Otherwise, all that will remain are American fast-food chains," concludes Leo.
In summary, with Parsly's platform, restaurants gain full control over their food and drink costs – without any effort on their part. This equips them with better information to make them more profitable and therefore more resilient in difficult times.

Sources:
Parsly (2023). Restaurant Statistics – Price Development Data 2022-2023
Retrieved from: app.parsly.com
UC (2023). Bankruptcy Statistics – Industry Statistics
Retrieved from: https://www.uc.se/konkursstatistik/branschstatistik/